Why wooden garage doors are no longer a trend?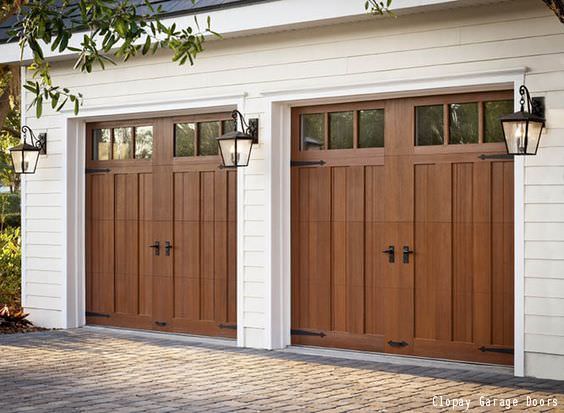 No part of your home experiences wear and tear as a garage door does. Most of families in Prosper, Texas use the garage as the main entrance into their home. Well, throughout the day, you use it several times. Every now and then you need some garage door repair. This is the reason why you should choose the most suitable door for your garage, which suits your economy and functionality.
There was a time when wooden garage doors were the first choice for most people in Prosper, but now the things have changed. Wooden doors are going out of trend. You want to know why? Here are some reasons:
Costs more- Wood is usually costs more than other types of garage doors. It is not rocket science that more you customize your door, the more it will cost. If you keep your door simple and basic, you can keep the price lower.
Takes time to build – These doors must be custom ordered and require building time. Due to their custom-built nature, these are not readily available like their manufactured competitors.
Maintenance – Wooden doors require high-maintenance if compared with other garage doors. One has to ensure that the door is protected with proper weatherproof coating. And it is a continuous process. Hence, you must regularly inspect your door to check for rotting.
Heavy- Duty Fixtures required – These doors are solid and extremely heavy. They carry extra cost of heavy duty springs, which are important for garage door balance. It takes a heavy-duty door opener for the automation of the door.
The main drawback to wooden doors is the maintenance that comes with them. To maintain their attractiveness, one needs year on year garage door repair, as well as sanding and painting. In the absence of routine maintenance, these can absorb moisture and rot. More and more people are opting for door made of steel and other materials as there are future as wooden doors are becoming a thing of past.
Are you ready to update your old garage door to new trending style? Contact Prosper Tx Roofing Pro Company today to get a free quotes for your sweet home.