7 Signs that show you would require a New Roof Installation in Prosper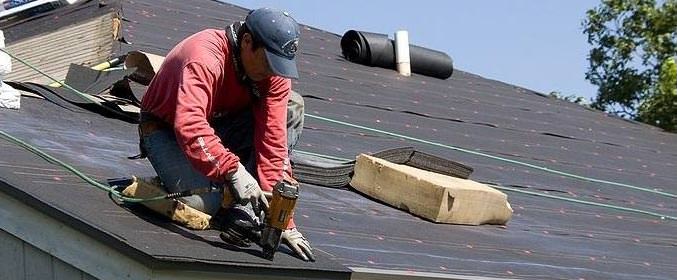 Many homeowners feel about replacing their existing roof when they witness a leak in the roof. The leak can come across due to various roofing problems. There are certain times when the roofing problems can be fixed but there might be a scenario where you would need the replacement of the roof. So, here are few tips that will make sure that you would need a new roofing installation.
Age of the roof plays a very vital roof in determining whether you would need a roof replacement. An ideal age of the asphalt shingle roof is about 20 to 25 years. It also depends on other factors such as if the roof is ventilated or not. If the roof is older than 25 years, then it is certainly a time that you would need a new roof. Furthermore, you can get in touch with a prosper roofing company who would very well assist you in replacing your roof.
Shingles buckling and curling.
Shingles buckling and curling are certainly one of the signs which show that you certainly need a roof replacement. Further, inspect the slope of your roof and check whether the shingles are losing granules. If that is the condition, then your shingles might have lost the life expectancy. Another possibility would be that your roof may be defective and perhaps you would need a replacement. So, get in touch with a prosper roofing contractors and get your roof replaced.
This can also be one of the primary reasons which may lead to the replacement of your roof. One primary thing that you should do is check whether the shingle tabs are interact and in a perfect condition. If you come up with a situation where you find missing shingles in the roof, then it is certainly a time to say your old roof a goodbye. In addition to this, hail storm can also adversely affect your roof and thus you can consult an expert which has great expertise in prosper residential roof repair.
If the roof shingles are missing or falling apart, then it is a definite signal that you would have to replace your old roof. The Roof valleys are considered as one of the very important areas that are present in a roof. So, if it is compromised, then your roof is definitely vulnerable to leaks and thus it is a time when you should think of replacing your old roof.
This is certainly one of the areas that you would need to worry about your roof. If the flashing is made using tar or roof cement, then it should be replaced by metal flashing system which might last for a long period of time and they must have a water-tight system.
Look for Granules Present in the Gutter
You need to have a look at the gutter to check if they are having shingle granules. It is generally seen that roofs during the end of the life cycle tend to lose out a lot of granules. Furthermore, dark and inconsistent color present in the roof can also be one of the sign that your granules have diminished gradually.
You may come across a spongy kind of feel while you are walking on your roof. This might be an indication that the decking might have become weak due to moisture. Furthermore, inspect the attic to check if any sought of daylight is coming via roof boards. In addition, get in touch with Prosper Roof Installation who would help in installing a new roof if the problem is not resolved.