How Can You Maintain Wood Deck and Fence On Day-to-Day Basis?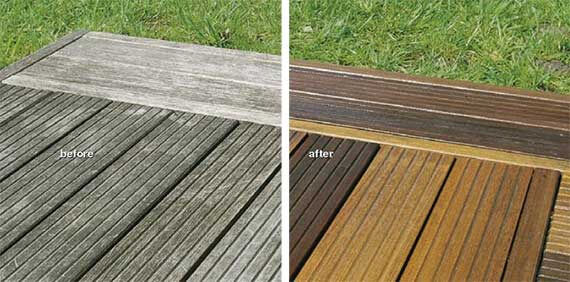 Regular fence and deck maintenance will involve repairs, safeguard your investment and eventually elevate your enjoyment of your outdoor area.
Since fence and decks are exposed to several elements throughout the year, it's highly recommended to conduct a routine check so as to protect it against the costly repairs. It also adds life to the existing product.
Here is an easy maintenance schedule you can follow to keep your wood deck and fence safe, sound and exquisite.
• Washing:- Washing is essential to treat unwanted mold and mildew that seldom turns into rot. It comprises the removal of debris appeared between the deck boards. You must pay extra attention to the area underneath the decking. Sweep it properly. Then select an effective cleanser, follow the instructions mentioned, and clean it thoroughly. Some wood deck or fence needs to get wet first and some don't. Rinse it off with clean water and you're done!
• Sealing:- Another vital aspect of care and maintenance of wood fence and deck, there are umpteen of sealer available across the market. The clear sealer helps to revive the natural color and grain of the wood. You can add a layer of toner to prevent it from hazardous UV rays. Lastly, the solid stain is accessible to seal any sort of weathering damage.
• Inspection and Repairs:- It's always suggested to give your fence and deck a close inspection specifically when the weather is dry and warm. Pay attention to the areas within six inches of the ground or closeness to the source of water including planters and downspouts. If you're residing in Texas or nearby, you can seek the expert advice. The Fence repair and installation in Prosper TX assist you to craft effective and durable fence, decks and roofs.
The fence company in Prosper TX offers full-service roofing, fencing, and decking services. Backed with years of experience, the professional companies provide reliable and trustworthy craftsmanship.
The experts believe in exhibiting your special abode's story through its dainty exterior. After all, it's the exterior that gives a mirror look about the warmth enclosed inside your house.
Here are the simple steps you can follow to care and maintain your wood deck and fence. Add years and aesthetic touch to your patio!