10 Steps To Protect Your Garage Door In A Storm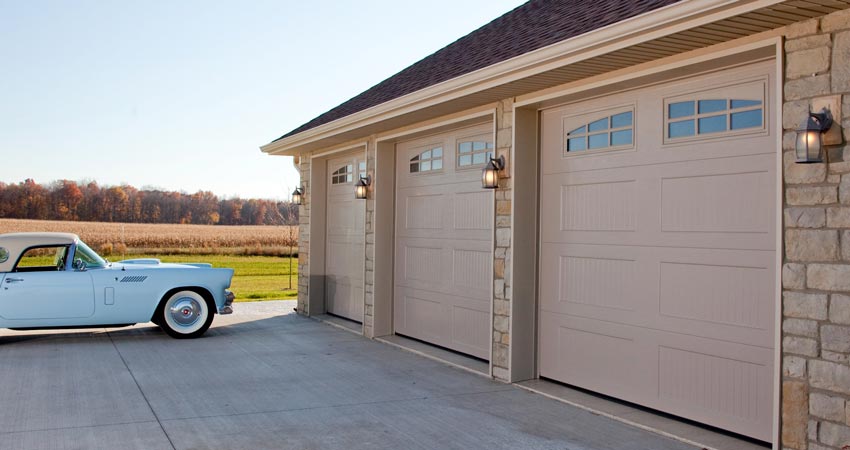 Wind-proofing – People usually think that windproofing isn't required where the winds aren't that strong. However, no one is too prepared for a storm before it arrives. When the wind lashes and destroys your garage door, it can then affect your roof as well. It is wise to take the necessary steps before the storm hits by making your garage windproof. 
Repairs to strengthen your doors – If it has been too long since the last time you checked your garage door or got it repaired, then you need to do the required. Delaying repairs can be hazardous and also, repairs can help strengthen your garage door as you can choose more sturdy material. Lookup for a good Garage Door Company in Prosper.
New doors are better – If your door is way beyond repairs or would require hefty amounts to get repaired then we'd suggest going for new doors. You can choose durable material for better protection. Contact Prosper Tx Roofing Pro for Garage door repair and installation.
Timely maintenance – Regular maintenance will also help to protect your garage doors during storms when harsh winds hit your city. Keeping up with maintenance reduces damages and cuts down chances for sudden repairs. Timely maintenance is an excellent way to make sure that your garage door keeps up with the time. After all, you don't really want a small patch to turn into a big hole because of your negligence.
Tough windows – If you have windows in the garage, it can surely improve your aesthetics but if the material used for constructing these windows isn't durable and strong, it can make these windows blow off easily on stormy days. You can install resistant glass and shutters for additional safety.
Watch for water accumulating – Storms can lead to flooding and waterlogging inside your garage area. If you aren't prepared with a proper plan to keep out water, it can cause serious damage to your house. You can install a trench drain in front of your house that will help to keep water away from your house.
Wind rate garage door – Installing a winding rate garage door is the best way to secure yourself from the storms and winds. No matter what you do to upgrade your garage door there might be some or other loophole, so it is advisable to go for wind rate garage doors.
Door braces – Installing a garage door bracer is an amazing way to safeguard your house. Through these garage braces, the door is secured to the wall, flooring, and hinges of the door – thus giving utmost safety.
Fill up any cracks – If you see small cracks near the hairline then your need to fill them up as soon as you can. These small cracks cause water to come inside your garage and slowly erode away the concrete. Fill up these hairline cracks with a vinyl concrete patch.
Put up sandbags – Another way to secure your home and garage from stormy winds and water is by putting up sandbags in front of your garage. These won't give 100% security but shall help in diverting the flow of water to a great exent.